Rebound
Regular price
$185
Sale price
$130 USD
Unit price
per
var product = { id: 6656149913675, title: "Rebound", available: true, handle: "rebound", description: "\nThe Rebound is an angular cuff with a curving, organic form. Spring-loaded hinges along the bottom of the cuff allow it to open around the wrist and snap back into place, creating a snug fit. \nSmall = Size 7 - 7.5Medium = Size 7.5 - 8Large = Size 8 - 8.5\nMaterials: Stainless Steel", type: "Bracelets", tags: ["Bracelets","Cuffs","Queen CAD","Sale","Vitaly","Vitaly EU"], options_with_values: [{"name":"Colour","position":1,"values":["Stainless Steel","Gold"]},{"name":"Size","position":2,"values":["L","M","S"]}], colors: null, featured_media: { alt: "stainless-steel", src: "\/\/www.vitalydesign.com\/cdn\/shop\/products\/Rebound-Vitaly-SS-1.jpg?v=1639676124" }, url: "\/collections\/accessories\/products\/rebound", mf: { } }; var variants = []; var variant = { id: 39617681457227, available: false, options: ["Stainless Steel","L"], option1: "Stainless Steel", option2: "L", option3: null, inventory_quantity: 0, price: 13000, compare_price: 18500, media: { alt: "stainless-steel", src: "\/\/www.vitalydesign.com\/cdn\/shop\/products\/Rebound-Vitaly-SS-1.jpg?v=1639676124" }, mf: { } }; variants.push(variant); var variant = { id: 39617681424459, available: false, options: ["Stainless Steel","M"], option1: "Stainless Steel", option2: "M", option3: null, inventory_quantity: 0, price: 13000, compare_price: 18500, media: { alt: "stainless-steel", src: "\/\/www.vitalydesign.com\/cdn\/shop\/products\/Rebound-Vitaly-SS-1.jpg?v=1639676124" }, mf: { } }; variants.push(variant); var variant = { id: 39617681391691, available: false, options: ["Stainless Steel","S"], option1: "Stainless Steel", option2: "S", option3: null, inventory_quantity: 0, price: 13000, compare_price: 18500, media: { alt: "stainless-steel", src: "\/\/www.vitalydesign.com\/cdn\/shop\/products\/Rebound-Vitaly-SS-1.jpg?v=1639676124" }, mf: { } }; product.currentVariant = variant; variants.push(variant); var variant = { id: 39617681358923, available: true, options: ["Gold","L"], option1: "Gold", option2: "L", option3: null, inventory_quantity: 2, price: 13000, compare_price: 18500, media: { alt: "gold", src: "\/\/www.vitalydesign.com\/cdn\/shop\/products\/Rebound-Vitaly-G-1.jpg?v=1639676124" }, mf: { } }; variants.push(variant); var variant = { id: 39617681326155, available: false, options: ["Gold","M"], option1: "Gold", option2: "M", option3: null, inventory_quantity: 0, price: 13000, compare_price: 18500, media: { alt: "gold", src: "\/\/www.vitalydesign.com\/cdn\/shop\/products\/Rebound-Vitaly-G-1.jpg?v=1639676124" }, mf: { } }; variants.push(variant); var variant = { id: 39617681293387, available: false, options: ["Gold","S"], option1: "Gold", option2: "S", option3: null, inventory_quantity: 0, price: 13000, compare_price: 18500, media: { alt: "gold", src: "\/\/www.vitalydesign.com\/cdn\/shop\/products\/Rebound-Vitaly-G-1.jpg?v=1639676124" }, mf: { } }; variants.push(variant); product.variants = variants;
Note: Clearance items are final sale.
The Rebound is an angular cuff with a curving, organic form. Spring-loaded hinges along the bottom of the cuff allow it to open around the wrist and snap back into place, creating a snug fit.
Small = Size 7 - 7.5

Medium = Size 7.5 - 8
Large = Size 8 - 8.5
Materials: Stainless Steel
Bracelet Sizing
Bracelet Sizing Guide
Do you already have abracelet that fits your wrist?
Yes — Measure bracelet
No — Measure wrist
Lay your bracelet out straight on a flat surface.
Use a ruler to measure the length of the bracelet (in inches). Include the length of the clasp, but do not include any portion of the clasp that is "internal," such as pins or latches that insert into the clasp (see red section on the above illustration).
Your bracelet size will match the measurement in inches (ie 7.5" equals Size 7.5).
Round up if you are in between sizes.
Wrap a piece of string around your wrist.
Ensure you have enough slack that the bracelet can move freely around your wrist.
Pinch the spot where the bracelet overlaps itself between two fingers and remove the string from your wrist.
Continue to pinch the string in this spot and lay it on a flat surface. With your other hand mark this spot on the string using a pen.
In inches, measure the end of the string to the marking you just made.
Your size is the measurement in inches (if you measured 8 inches, you should order a size 8).
If you are between sizes it is always best to size up rather than down.
Lifetime Warranty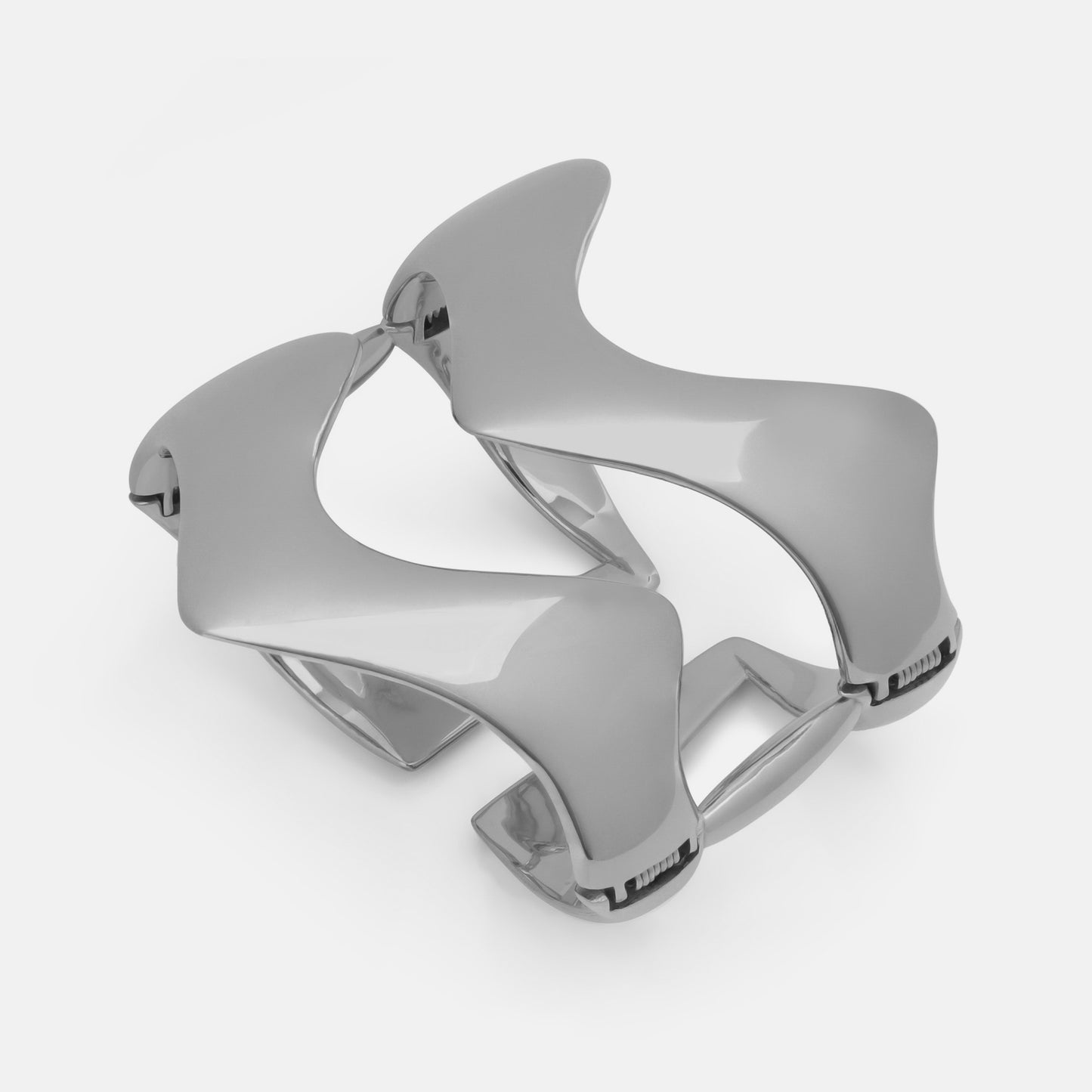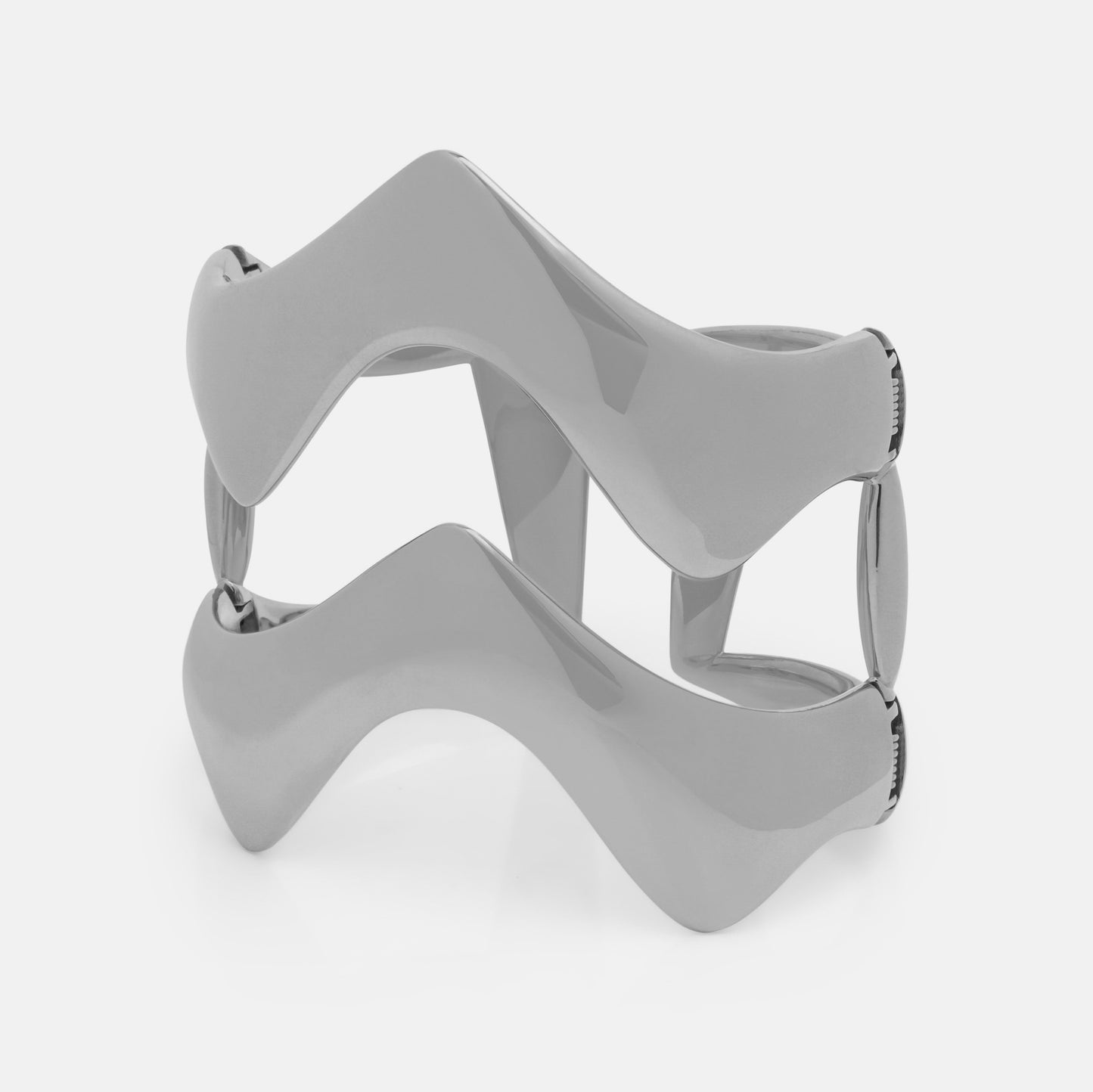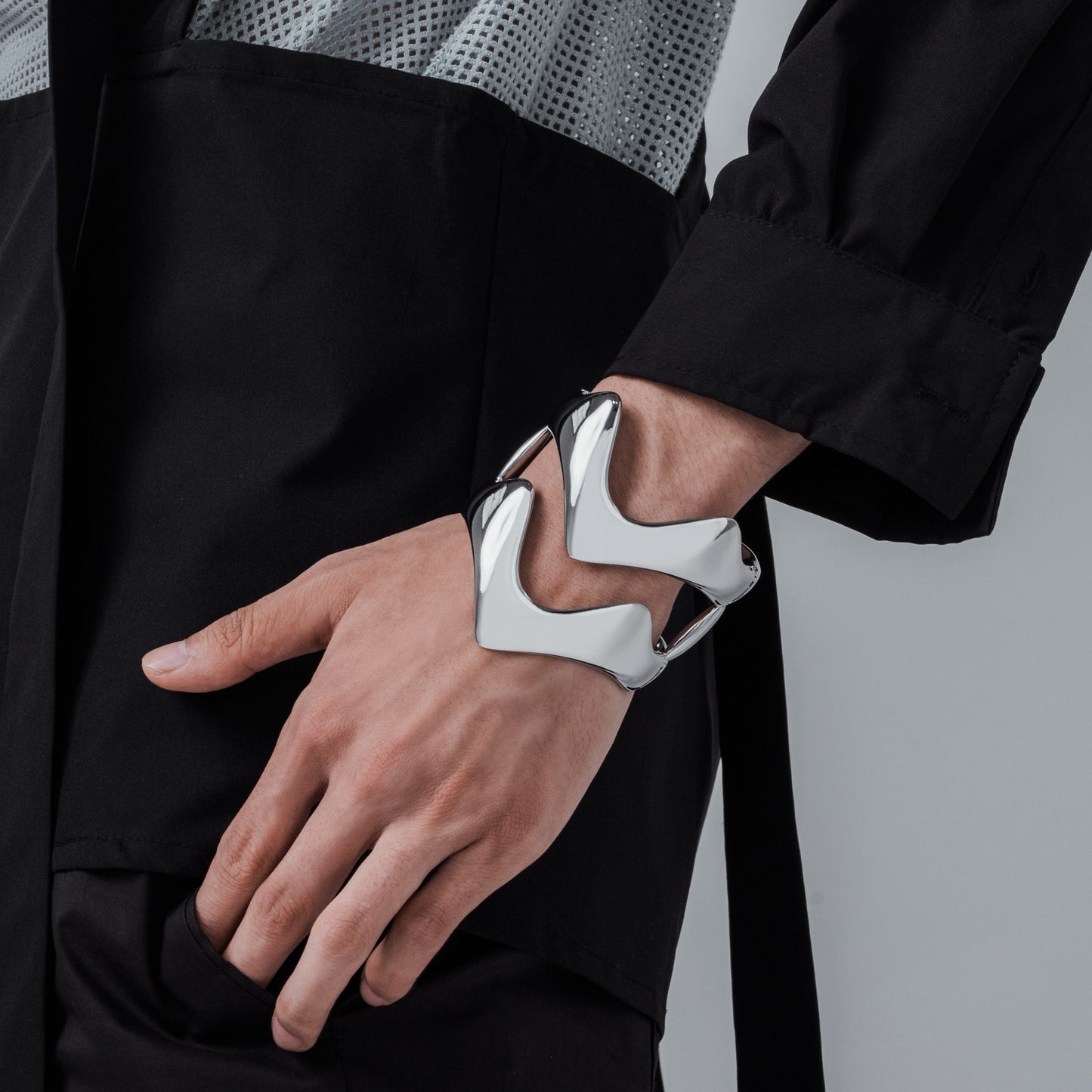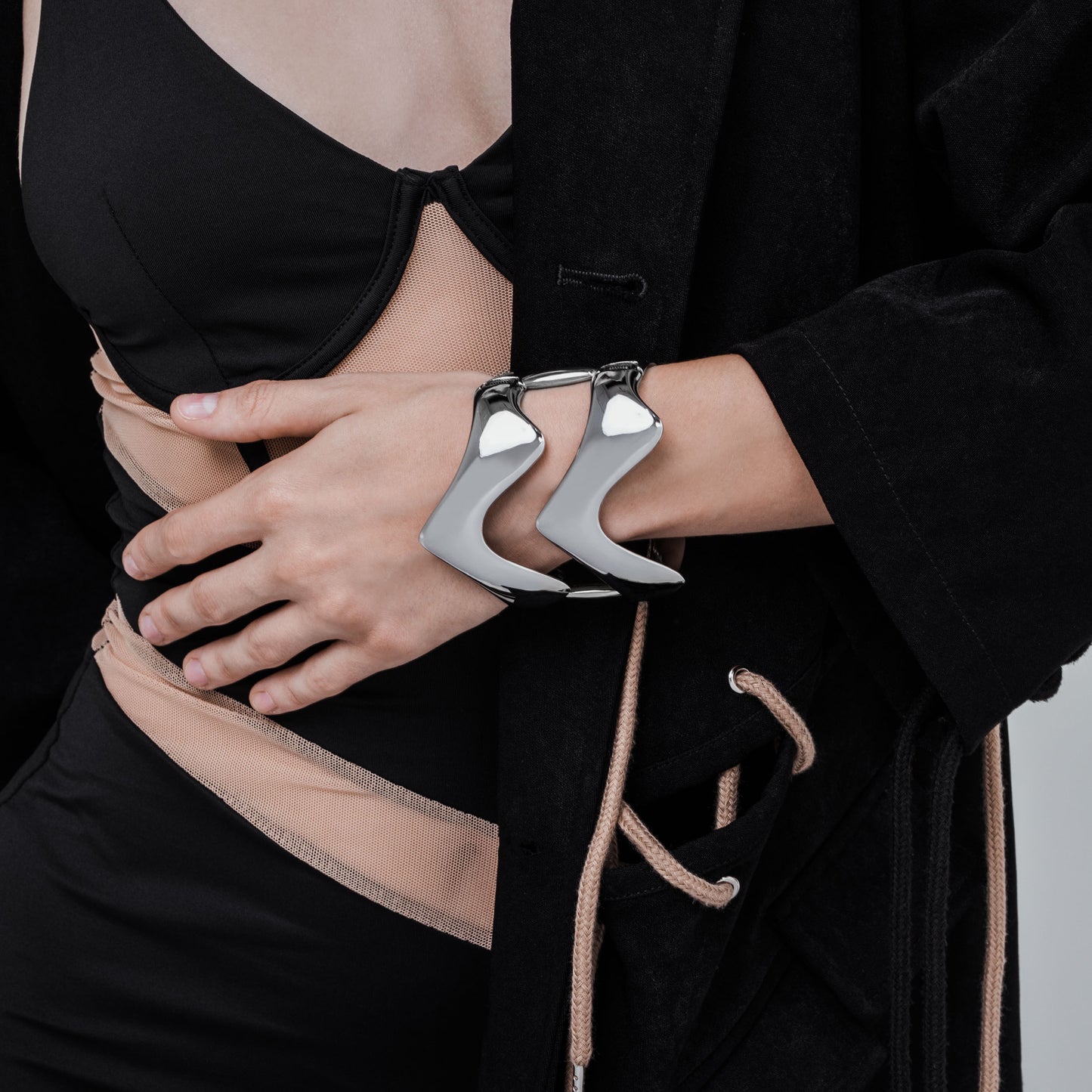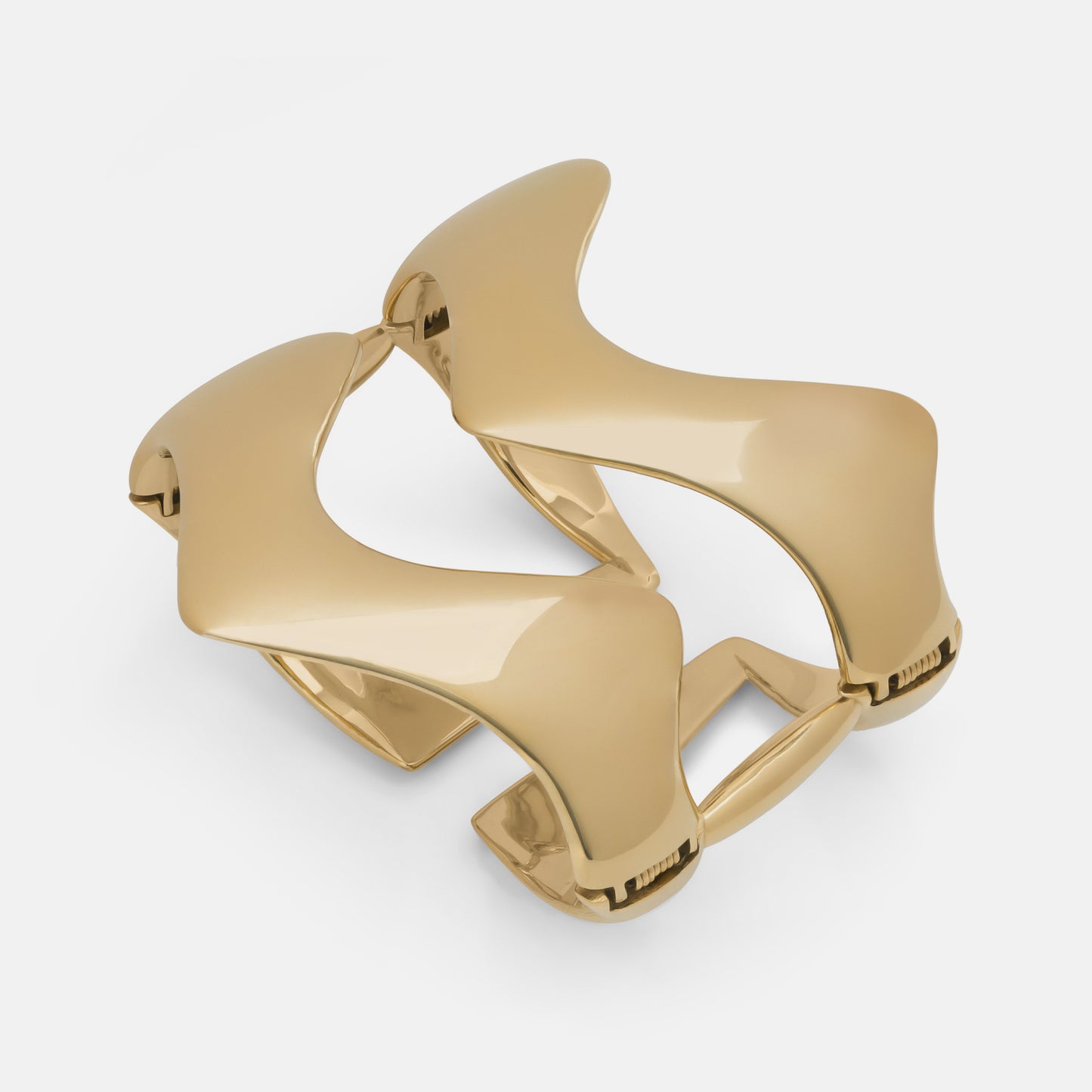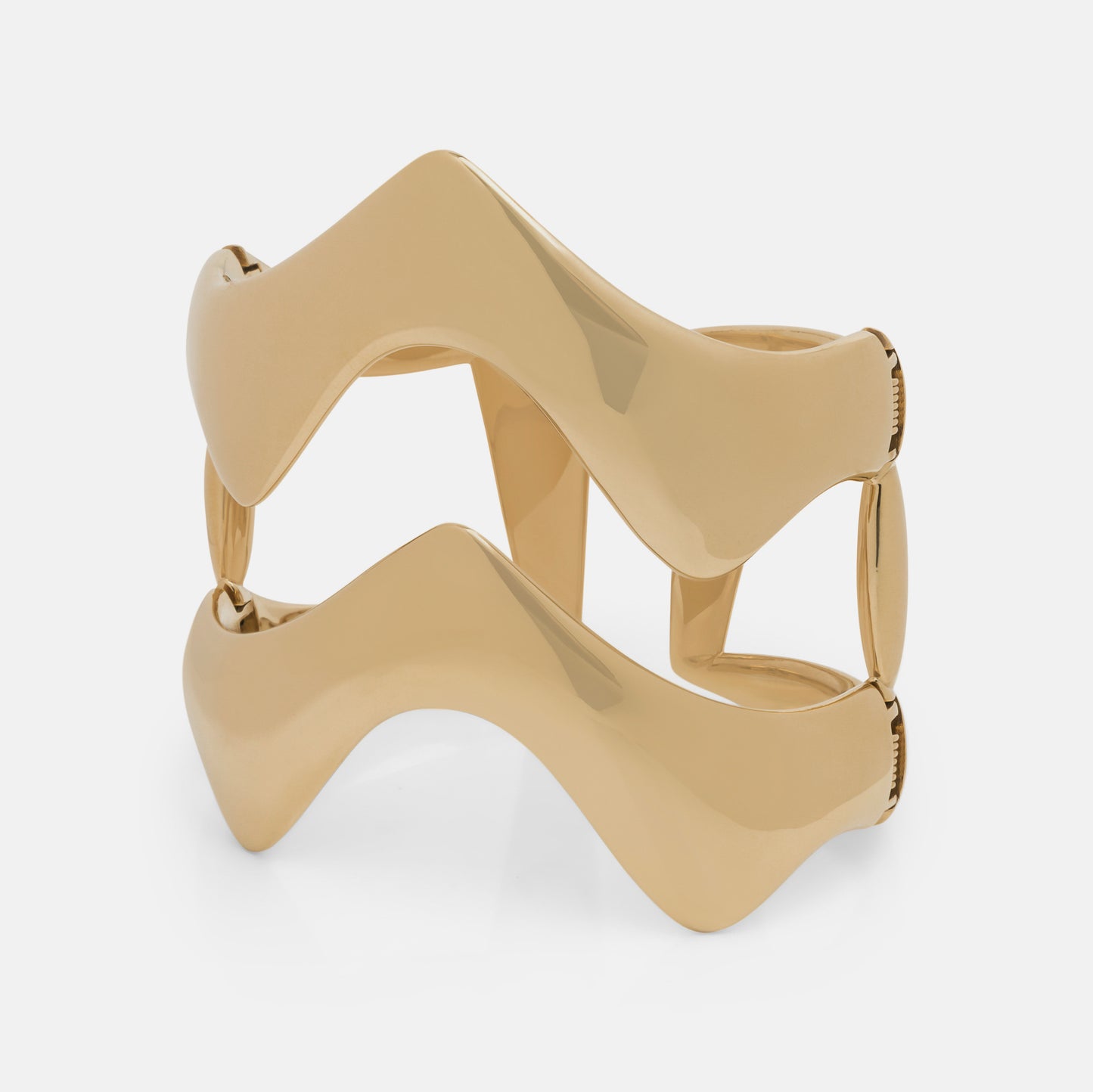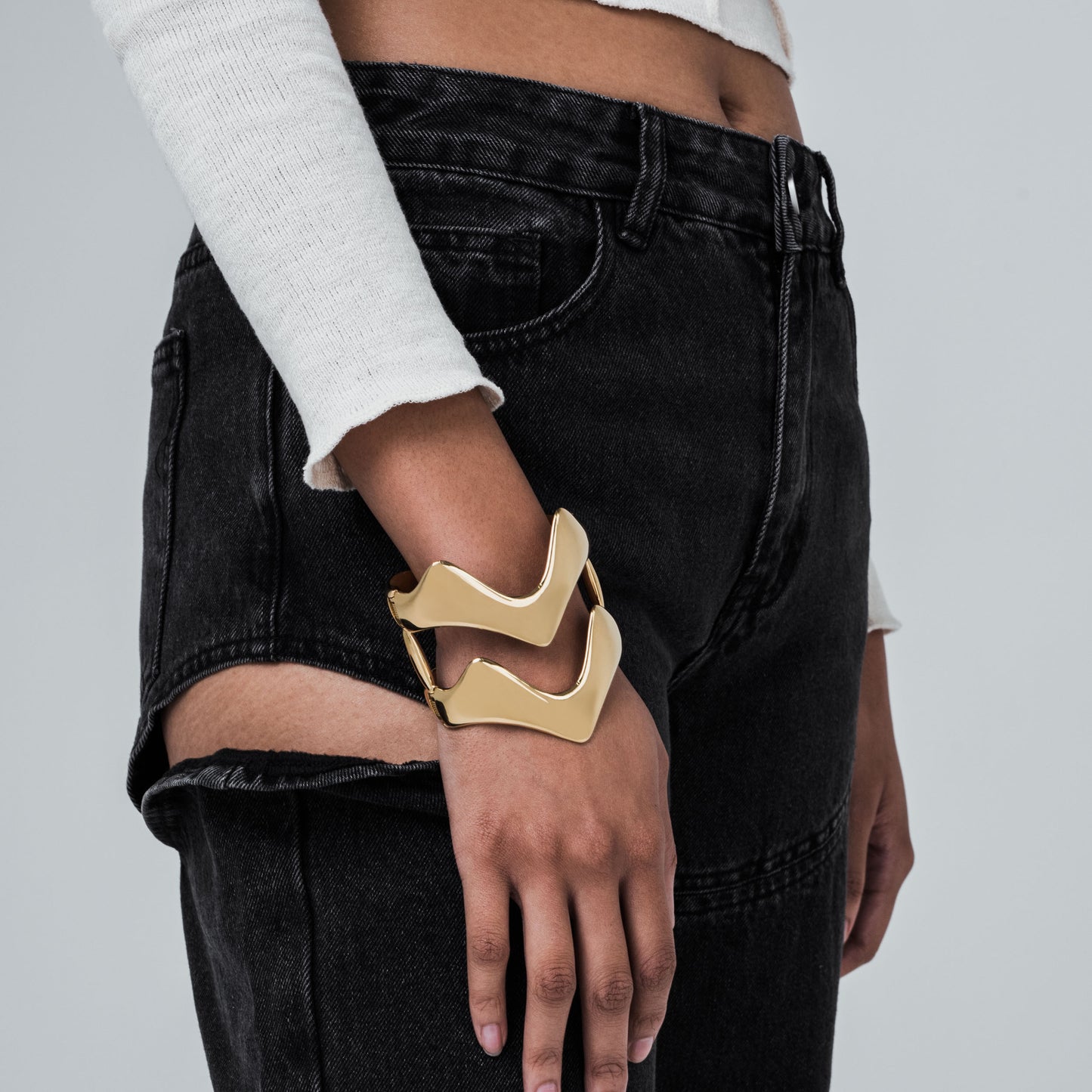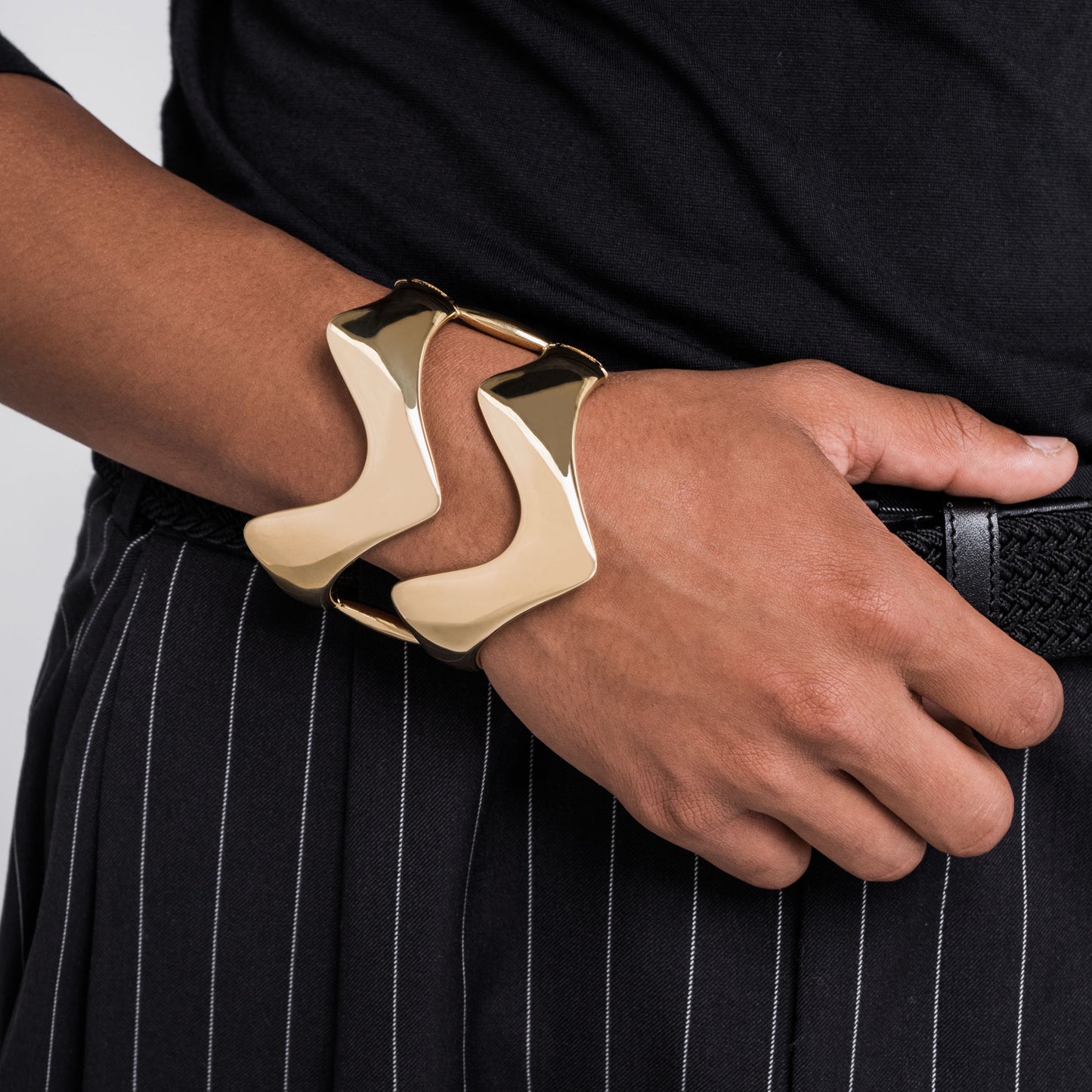 Lifetime Warranty
Our accessories are made from stainless steel — a metal that does not rust, tarnish, or turn your skin green. Finishes, such as gold, black and gasoline, are created using anodized stainless steel and plated at up to 0.8 microns for maximum durability.
Based on the properties of this metal, all of our accessories are covered by a Lifetime Warranty.
Customer Reviews
100
reviewers would recommend this product
Write a Review
Ask a Question
Filter Reviews:
compliments
friends
products
03/10/2023
takaaki i.
Japan
I recommend this product
Very cool! !
Products you want to introduce to your friends
09/07/2022
Ryan M.
United States
I recommend this product
Always wearing this, I love it
Great fit and I always get compliments on it
03/02/2022
Javier R.
United States
I recommend this product
Love
I love it got a lot of compliments.

Accessory Design Studio.
Engineered staples and contemporary statements.Made for the future with 100% recycled stainless steel.
Steel is the most recycled material on the planet. Each Vitaly piece may therefore contain remnants of machines, skyscrapers or car parts — a cycle that continually influences our design practice.